About Eliza Kingsford
---
MA, LPC, C-EFT, C-NET
Eliza is a licensed holistic psychotherapist passionate about sustainable behavior change. She is best known for helping people find their happiest and healthiest weight through non-diet and non-restrictive methods. Eliza uses a unique combination of behavior science and neuroscience along with energy medicine/energy psychology techniques to create permanent change for her clients.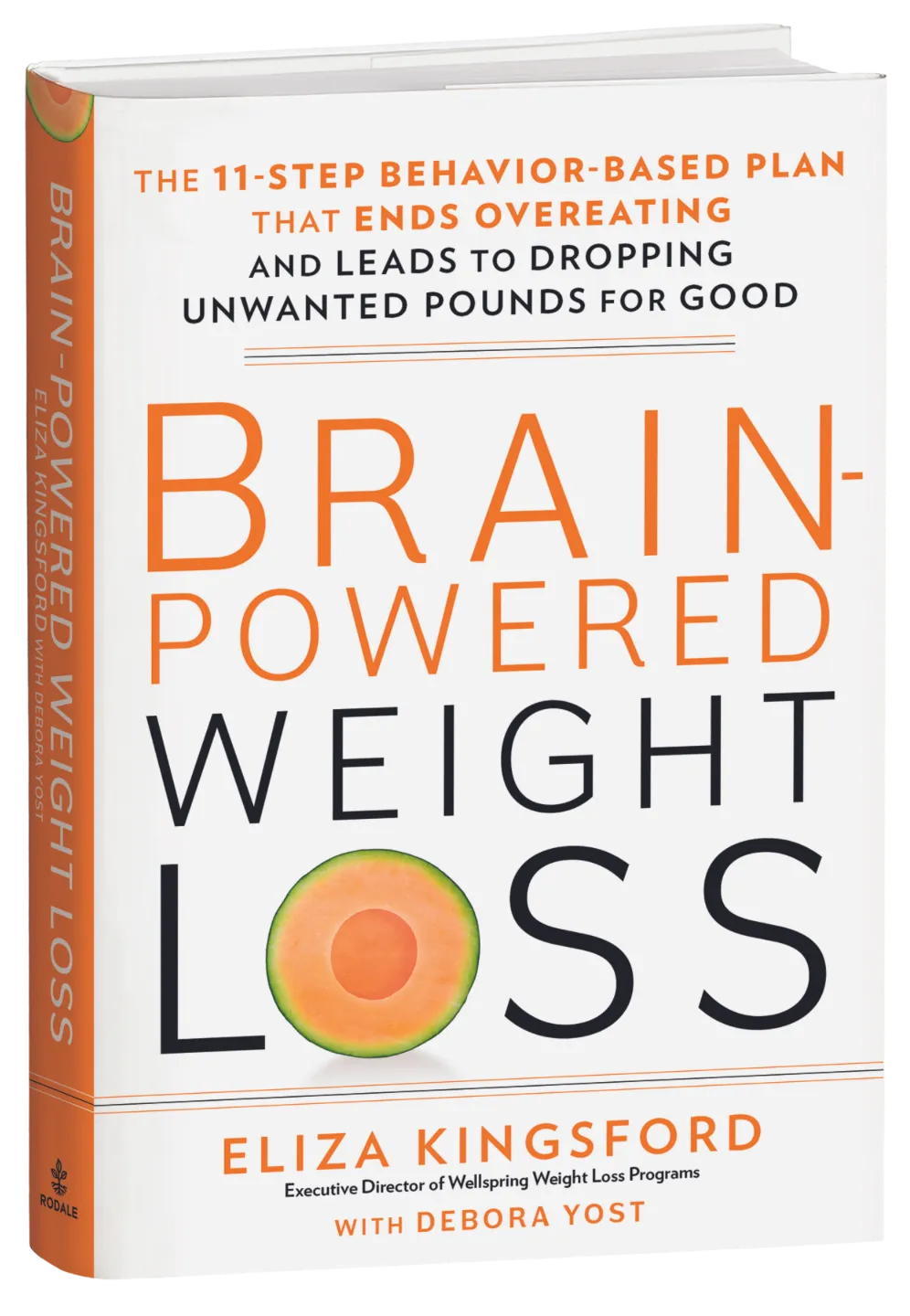 Eliza's Best-Selling Book, Brain-Powered Weight Loss
In Brain-Powered Weight Loss, psychotherapist and weight management expert Eliza Kingsford unravels why more than 90 percent of people who go on diet programs "fail" or eventually regain the weight. Eliza introduces readers to the concept that managing weight should be less focused on the "right" foods and exercise programs, and more focused on the reasons we make food and exercise decisions in the first place.
Get Your Copy Here
Topics Eliza Can Speak About
Science of Behavior Change
Science of Limiting Beliefs
Developing a Positive Body Image in Children
Science of Habit Formation
Understanding The Science of
Behavior Change
---
In this talk Eliza teaches an easily digestible
approach to the way our brain functions. You will learn the neuroscience behind why and how our brain keeps us stuck in unwanted patterns, as well as simple and effective tools to change.
Contact Me
Decoding the Science of Stress;
managing stress is not a luxury, but a necessity
---
In this talk Eliza will present a different view of stress, dispelling some of the myths of what stress is and isn't. She will make a compelling argument for why we should all be paying attention to our "distress", and give practical tools for managing it effectively.
Contact Me
Eliza Can Create A Presentation Unique To Your Needs
While Eliza is passionate about teaching people how to achieve and maintain a healthy lifestyle, most recently she has been tapped to speak on the topics of true behavior change, getting "unstuck" and self-sabotage. Because we are all susceptible to getting in our own way at times, whether you are an individual or a corporation; learning how to get unstuck and get out of your own way is invaluable. Eliza uses the latest science and research to help illustrate both how we stay stuck and how we can overcome it.
"This was incredibly informative and provided pertinent insight. Thank you for helping us understand the nature of belief systems to be more effective and compassionate of others (and ourselves!) Outstanding!"
"This was one of the best lecture-based sessions I've attended in my many years of coming to IDEA. The presenter was super knowledgeable, had a well-honed presentation, and offered fantastic, immediately implementable, science-based tools and information. The material in this course is relevant to all who work in the fitness industry in any capacity, and I hope that this presenter will be a mainstay in the IDEA lineup for future events."
"Fabulous This is exactly where so many of us need to be living from right now. It is happening and You have the 'model'. THANK YOU! You are it! Brilliant!"